Dif-e-Yo
From a professional metal worker, Frank Difeo combined his hobbies to start his specialty full metal yo-yos. Nowadays full metal is a staple of the string trick world, but Dif-e-Yo's history is deep, going all the way back to 2001. It could be said that Dif-e-Yo laid the foundation for metal yo-yos. Often imitated never duplicated, Dif-e-Yos still have a brilliance and feeling unmatched by other makers, and is still pushing the envelope with its new Hard Knocks series of 2010. Dif also has one more major achievement to its name: the ubiquitous KonKave bearing, as much an inspiration to bearing design as Dif's yo-yos have been to metal models.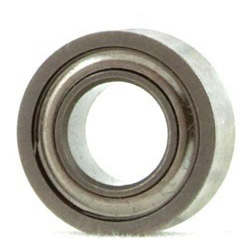 High Grade Yo-Yo Bearing "Dif-e-Yo Konkave Bearing" is HERE!!
There are no products matching the selection.